Who is Murata ID Solutions?
At Murata ID Solutions, we believe RFID and IoT technology have the power to transform the way products are tracked, shipped, and sold around the world. Thanks to RFID, companies can remain connected to their products like never before, receiving valuable real-time information on every single unit as it moves through the supply chain.
By providing the relevant tools and technologies to the industries that need them, Murata ID Solutions plays a vital role in this transformation process.
How? We provide turnkey RFID and IoT deployments to our end customers, enabling them to collect data from the field and turn it into valuable information for stakeholders. We offer cutting-edge software and unique consultancy capabilities, matched by leading hardware products.
At Murata ID Solutions, our focus is providing on the best possible service to our customers. Partnering with major corporations in different industries - from healthcare to food - we offer solutions that deliver value across all areas of our customers' businesses.
Visit our website
We're looking for a Business Development Engineer (BDE).
Currently we are looking for a Business Development Engineer (BDE) to strengthen our sales team. As a Business Development Engineer (BDE) you will play a key role in our organization, sourcing new leads and actively promoting and selling our RFID systems, products and solutions. Your role will include:
Developing an individual strategy for customer acquisition and a customer base in one or more of the following sectors: Apparel and Fashion Retail, Pharma & HC Supply Chains, Airlines and Airports, FMCG and Food Supply Chains.
Identifying and continuously developing a funnel of large qualified opportunities.
Independently generating leads and cooperating closely with lead generation teams in both marketing and sales.
Providing RFID-based solutions to customer Engaging directly with customers and business partners on both technical and non-technical levels to ensure a superior level of service.
Managing the entire sales cycle from lead generation to contract signature with the clear goal of exceeding the set sales quota.
Representing IDS principles in a professional, ethical, and socially responsible manner.
Honing a deep understanding of customer needs and working with IDS team members to offer bundled solutions that resolve known issues and can be replicated with other customers.
You should be willing to travel, visiting partners and prospects as each project requires and attending marketing events such as conferences throughout the year.
As part of a key function, you will directly report to the ID Solutions / Murata RFID top management.
Your skills
A solid network of contacts in major corporations from different industries, above all Apparel and Fashion Retail and/or Pharma & HC Supply Chains, Airlines and Airports, FMCG and Food Supply Chains
Bachelor's Degree in Engineering, Business, Marketing or a related field.
At least five (5) years of experience in sales of industrial automation, ICT or similar products to complex customers (nice to have: experience in sales to top 100 EU and/or Tier1 companies)
Nice to have: three (3) years of experience in sales of RFID systems and solutions; knowledge of RFID technology and solutions
A goal-oriented problem solver who is energetic, focused and a highly motivated self-starter
Ability to evaluate the financial strength of a business.
Ability to deal positively with people and build lasting relationships; Strong interpersonal, listening, questioning and negotiation skills
Strong communication skills (written and oral) in Italian and English.
Team player mentality but able to work independently as required.
Passion, drive and enthusiasm are a must for this role!
What you will get from us
Remuneration in line with the candidate's experience and network of qualified contacts.
The chance to deliver top-tier RFID deployments in a proven top-tier RFID company
An opportunity to work as part of a strong team in fast-paced, start-up like environment where agile development is embraced, and innovation is encouraged You will get support and resources from some of the smartest people in the RFID industry.
A modern and well-equipped workspace with top-of-the-range facilities.
Great opportunities for long-term professional growth as part of a Japanese multinational company.
IDS is an equal opportunities employer. All qualified applicants will receive consideration for employment regardless of race, religion, sex, sexual orientation, gender identity or disability.
Our work culture values are faith, integrity, hope, optimism, courage, generosity, tolerance, tact, kindness, good common sense, persistence and sincerity.
We are excited about the opportunity to work with you and are thrilled you want to join our team of talented individuals who are working together on building the Internet of Things.
We're looking for a RFID Full Stack Developer.
As a RFID Full Stack Developer you will join Murata RFID software team. Your activities will be mainly related with:
the upgrade and development of Murata RFID software products such as RFID System Administrator id-Bridge middleware, id-Bridge dashboard, id-Bridge mobile apps
RFID deployment from a sw perspective: that is execution design and development of RFID sw components
IT and network architecture,
RFID processes,
configuration of servers/virtual machines to install id-Bridge MW and id-Bridge dashboard
integrations with legacy systems and data exchange
user interfaces, Business Intelligence sw modules, mobile apps
User Acceptance Testing
Installation, Site Acceptance Testing, and fine tuning
Dry run and Hyper support
Your skills
Computer Science or a related engineering post graduate degree; min 3 years of experience in programming
must have 3+ years' experience with Java and/or similar languages and SQL database
experience in Android developing
knowledge of Linux OS
work in an Agile/Scrum environment to deliver high quality software against aggressive schedules
ability to develop software autonomously given the requirements
problem solver, well organized, independent; possess the ability to manage and prioritize multiple tasks assignments
collaborative, teamwork and personal relationship attitude; passionate and committed; able to effectively communicate with customers and colleagues at all levels in English language, in both verbal and written form
flexible, available for travel (from 1-2 days to 1/2 weeks for site surveys and installations)
fluent English, other foreign language highly appreciated
What you will get from us
a great team to work with, and the chance to maintain a top-tier RFID deployment at a proven top-tier RFID company to top-tier customers
you will be part of a strong team in fast-paced, start-up like environment where agile development is embraced and innovation is encouraged
you will get support and resources from some of the smartest people in the RFID industry
being part of a Japanese multinational group, you'll have great opportunities for long term professional growth.
Insights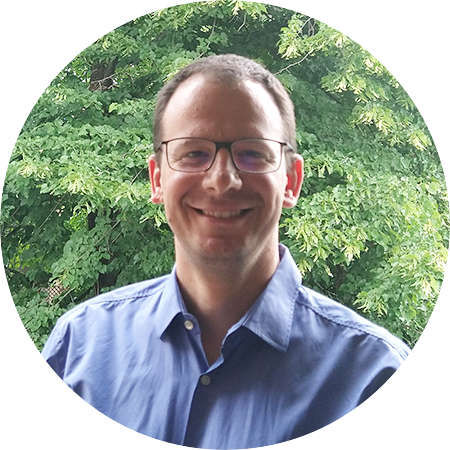 Daniel Berghenti
Software Development Manager
I joined IDS in 2007 as a software developer and then, day by day, I had the chance to approach projects from a global perspective, dealing both with business analysis challenges and with the management of the single projects. This is what working in IDS is like: being involved in projects where your own commitment really matters.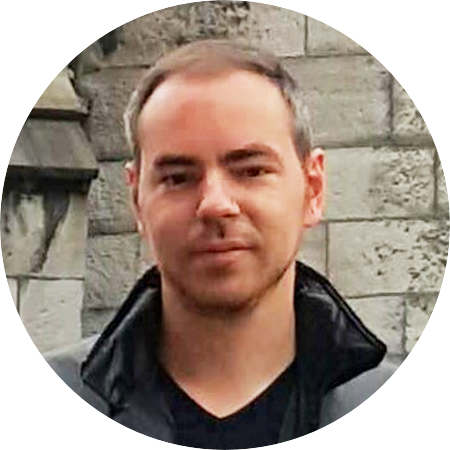 Paolo Simonazzi
Software R&D Manager
I have been with Murata ID Solutions since the beginning. I have seen the company grow and I feel that I have been growing with it. The work environment is very friendly, fun and collaborative. Working in this field can be challenging, but it's always interesting and every day provides an opportunity to learn something new.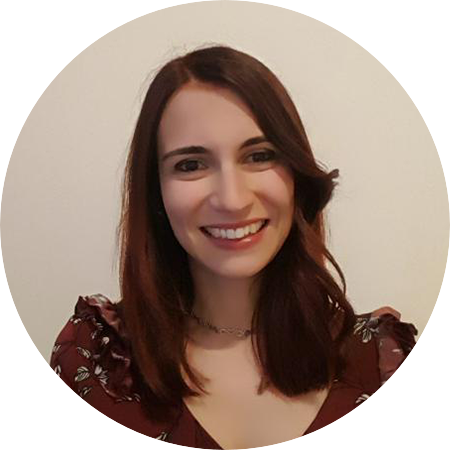 Giada Cilloni
Full Stack Developer
I joined Murata ID Solutions 5 years ago, immediately after graduating in computer engineering. The working environment is very pleasant and dynamic, no day is the same. As a software engineer I am involved in all software development steps and in the study and applications of new technologies.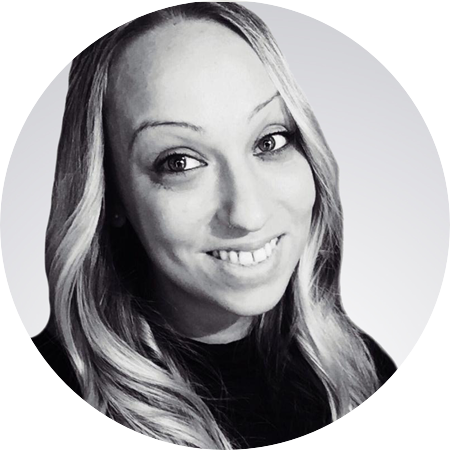 Laura Pellegri
Project Manager
After 10 years of experience in the fashion retail industry, I had the opportunity to join Murata ID Solutions as project manager mainly dealing with the fashion sector. I immediately found myself working in a large team where the word sharing is on the daily agenda. After almost two years in IDS I can say that you never stop learning, every day is inspiring.
Other open positions at Murata Electronics

Use the links below to find a job at Murata and become an innovator!